Please check the following contents.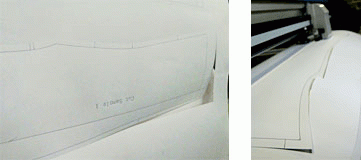 ---
If patterns are coming off during cutting, you need to change the dotted line cutting condition.
1. Change the HALF CUT setting.
1) Make HALF PRESS lighter.
2) Make HALF LENGTH longer.
3) Make CUT LENGTH shorter.
This increases the length/strength/number of the uncut portions that connect a pattern, thus the pattern becomes hard to come off.
---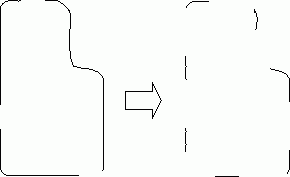 ---
For details, see below.
[Q. What is HALF CUT? ]
2. A new blade can cut out portions that should be left uncut.
Perform a test cutting to adjust the cutting condition.

* The CAD setting may be prioritized, depending on your CAD.
---